AN ETHICAL AND SUSTAINABLE FUTURE
The team at RJ know we are part of something much bigger and more important than ourselves or our brand and we have a true, heartfelt desire to drive change, for both people and the planet.
We know we have a lot to do and that we are by no means perfect, but we are committed to this journey and we are learning at pace. Here are the actions we've taken so far and we will update here as we develop and action more.
OUR PRODUCT
Our mission is for all our jewellery to become eternal treasure.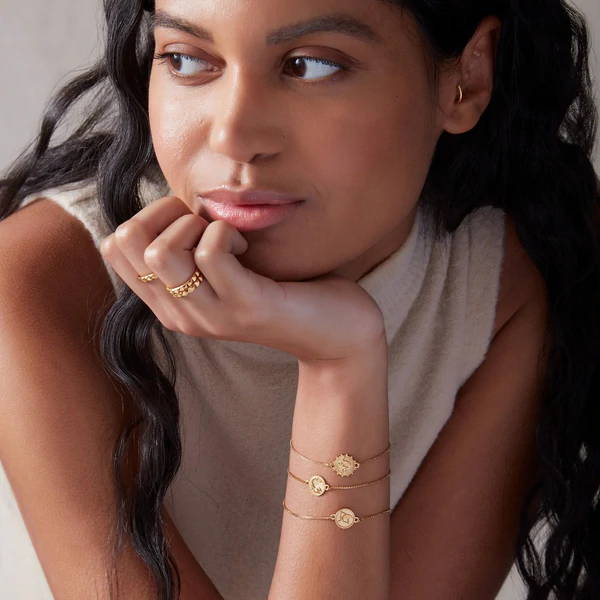 Precious Metals
Creating beautiful, quality jewellery is our passion but we know we need to change the way we make it. We are transitioning to using both Fairmined and recycled gold and silver, and we're proud to have reached our first goal of becoming an authorised Fairmined supplier.
It's important to us that when using mined materials, we do it in the best way possible, offering transparency and traceability, and that we support small mining communities that rely on their trade to support their families.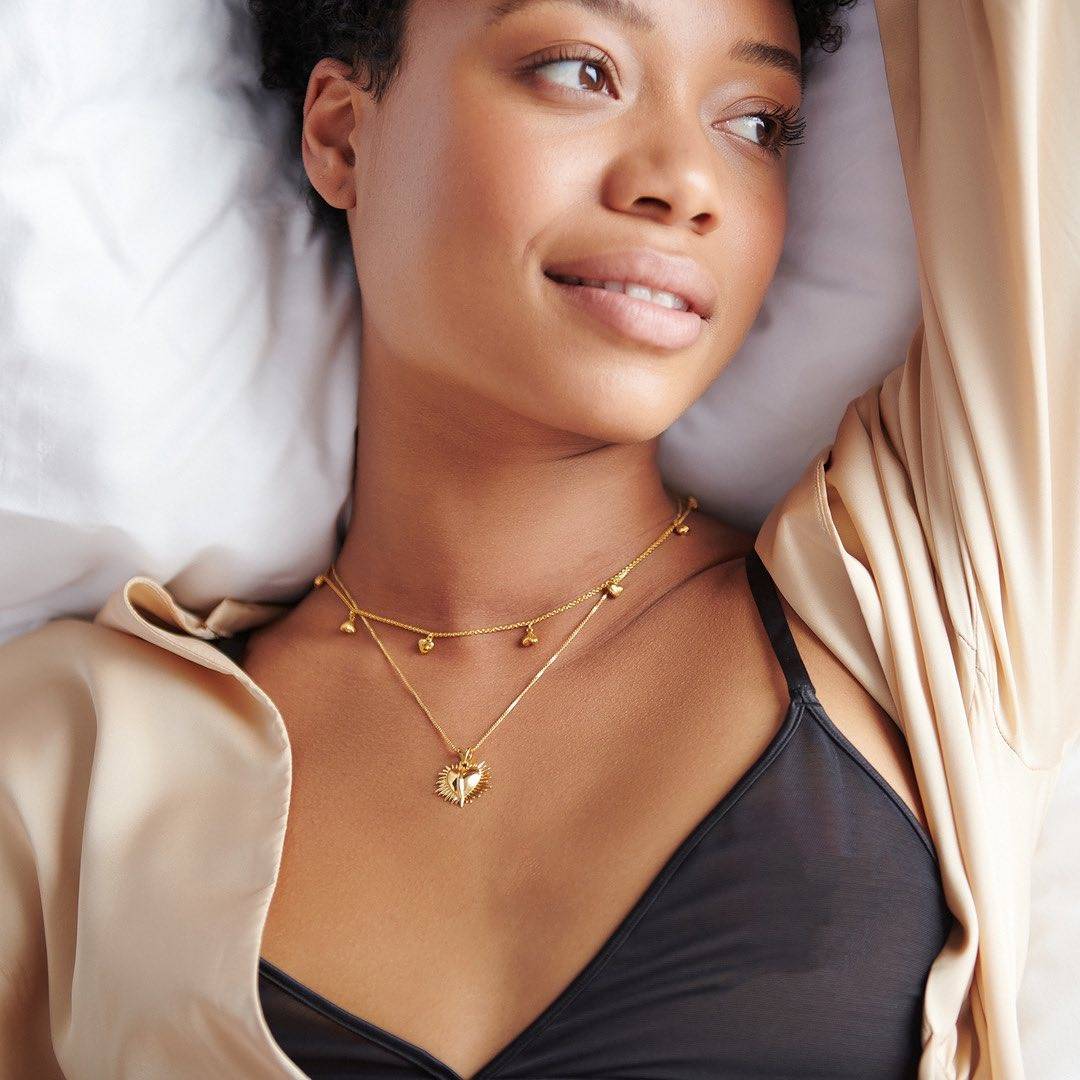 Diamonds
We've made the conscious decision to change the way we source our diamonds from mined diamonds to lab-grown, cultured diamonds. The process involves replicating the way that diamonds are grown in the earth using high technology. They have the same chemical properties as natural diamonds and they are equal in beauty, in fact there are almost none of the imperfections that you find in naturally found diamonds.
Cultured diamonds are kind to humans - conflict free, no child labour, and there is no exposure to the harmful substances that can be found in some mines.
Cultured diamonds are a symbol of innovation as much as they are enduring beauty. They set the scene for future possibilities and a brighter, more ethical and sustainable future.  
Gemstones
Gemstone supply and sourcing is a challenging area to regulate. This is why we only buy Gemstone products from partners who are RJC certified, which represents a commitment to keeping the chain of custody as transparent as possible.  
The gemstones used in our iconic Birthstone Amulets are a 'by product' of the gemstone cutting industry and would otherwise be cast off as waste.
OUR PLANET
We only have one, and boy do we want to take care of it.
Forever Treasures
Much like our jewellery, our gift boxes and pouches are designed to last a lifetime too, a safe place for you to store your treasure and take wherever you go - overnight stays and far-flung adventures. And in December 2021, we're proud to say all of our gift boxes and outer-packaging will be 100% sustainably sourced, plastic free and 100% recyclable.
Recycling
By nature, the gold and silver jewellery industry recycles most materials due to their high value. Any off-cuts from castings in the workshops go straight back into the raw materials mix, and are used the next day to create another treasure. We aim to do more than this by transitioning to fully recycled jewellery, a phased process but one that is well underway.
Upcycling Service
We're thrilled to be able to offer a super easy upcycling service. If you have any unwanted hallmarked sterling silver and solid gold jewellery (from any brand, including broken jewellery) we'll recycle it for you. For 1-2 pieces, you'll receive a £15 Rachel Jackson voucher. For 3 or more pieces you'll receive a £20 voucher, and it's one voucher per transaction. To start the process, or for more information, email us on recycling@racheljacksonlondon.com. We'll send you our address and ask you to pop your jewels in a letterbox size padded envelope with your name and email. We will email your voucher within 5 working days. Easy as that.
Re-Plating Service
We also offer a re-plating service so that you can give your gold jewellery a new lease of life, any time you think you need it. For more information send us an email at recycling@racheljacksonlondon.com.
Jewellery Care
We're big believers in taking care of what we already own. The base material of our jewellery is either solid silver or gold - both natural precious metals that last forever. Use the pouch that we provide with your jewellery as a cleaning cloth, and follow the instructions on the care card to turn your jewellery into eternal treasure. Modern heirlooms that will continue to tell their story for years to come.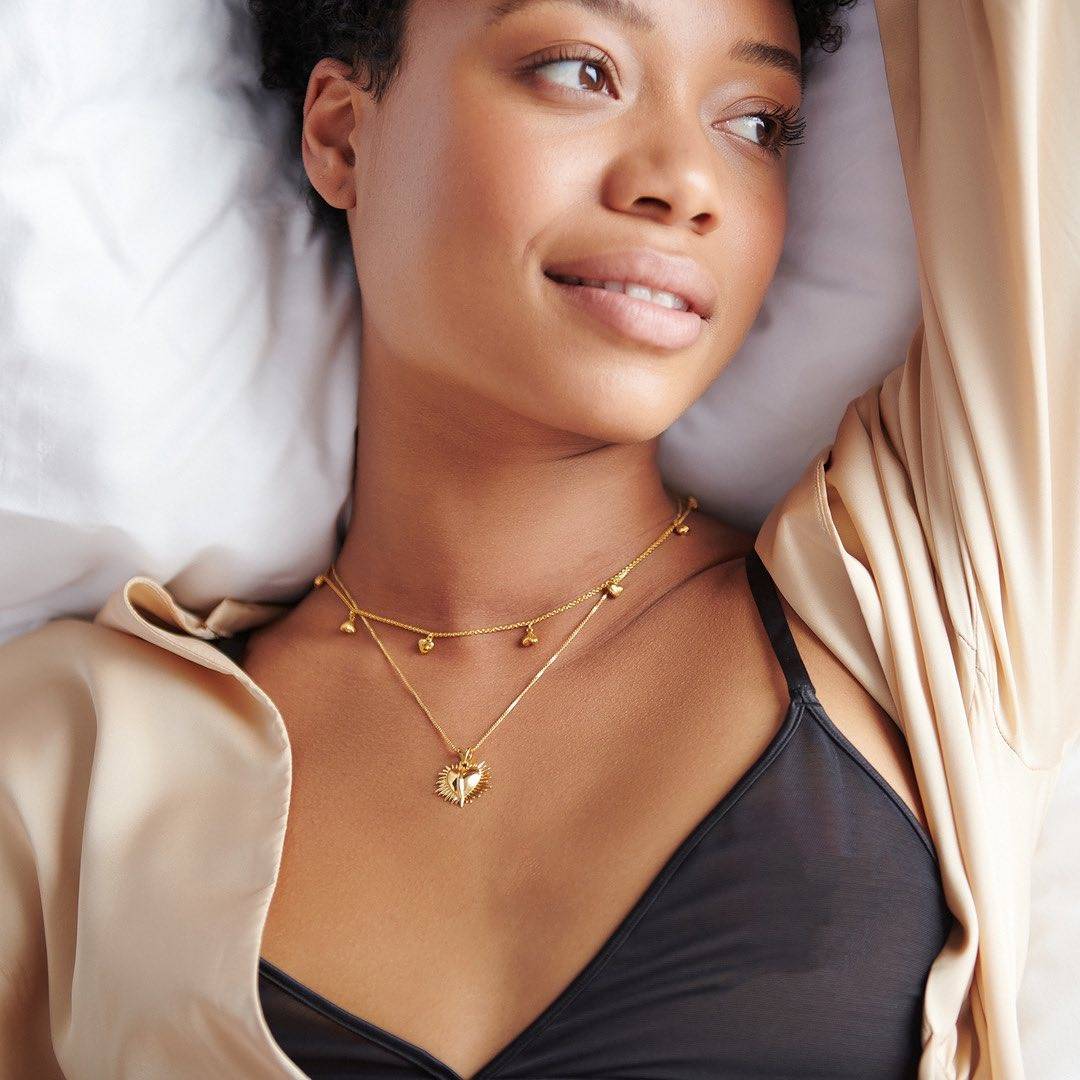 OUR PARTNERS
If you want to go fast, go alone, if you want to go far, go together.
Values
It's important to us that the partners we work with share the same values and priorities that we do, and we're working closely to encourage open, progressive dialogue and information sharing. We know we can make a difference on our own, but in the words of the great Aristotle 'the whole is greater than the sum of its parts'. We want to share our ideas with other jewellery businesses, even our competitors so that everyone can improve and together we can make a big difference.
Factories
Two of our three jewellery workshops are certified members of the Responsible Jewellery Council, and our third workshop is on track to achieve certification in 2022. The RJC Code of Practices is the industry standard covering the entire jewellery supply chain. In addition to RJC Certification, they are also Sedex audited and ISO certified.
The workshops and factories we use for both our jewellery and packaging are further audited by ourselves through annual visits, ensuring that our Sourcing Code of Conduct is agreed and followed. We have signed Supplier Agreements which include Ethical Trading, Environmental Protection, Material compliance and Traceability requirements.